Company History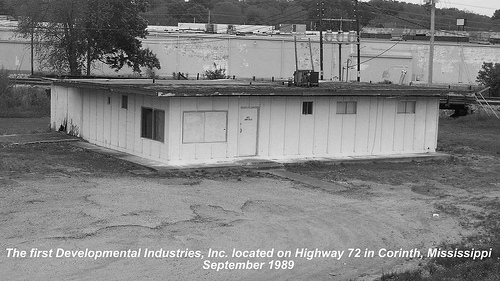 In early 1989, two brothers huddled around a paper napkin working on a concept for this thing called a "roof seamer". Terry Rider and his brother had put their fair share of metal roofs on, working in construction during earlier years and had decided that there had to be a better option out there to help make the job easier. When they discovered that there was not, they made it their mission to create a user-friendly, lightweight and affordable machine to make a builder's life a little easier.  With that in mind, early one morning, out of a 10' X 20' shed and an old manual mill and lathe, production began on the first Developmental Industries Roof Seamer.
With a 14 acre campus, including a 64,000 sq. ft. main production facility located in Northeastern Mississippi, we proudly offer a full Research & Development Team, Quality Control Laboratory and a staff of over 80 trained and certified employees. Aside from Roof Seamers, Developmental Industries Inc. is the largest Tool & Die Manufacturing facility in the region. We offer services for everything from concept development to installation and testing at your facility.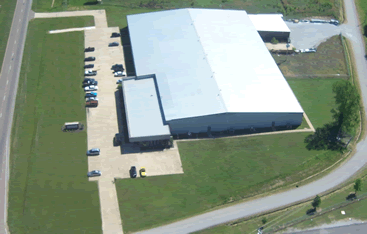 In July 2012, D.I. Roof Seamers opened their first International Distribution & Service Center in Niagara Falls, Ontario. This Center allows faster shipping times and the servicing of customers in Central and Eastern Canada along with customers in the Northeastern United States.